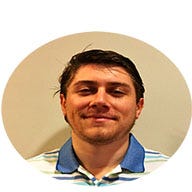 WAVE-101: Innovating Wireless BYOD and Beyond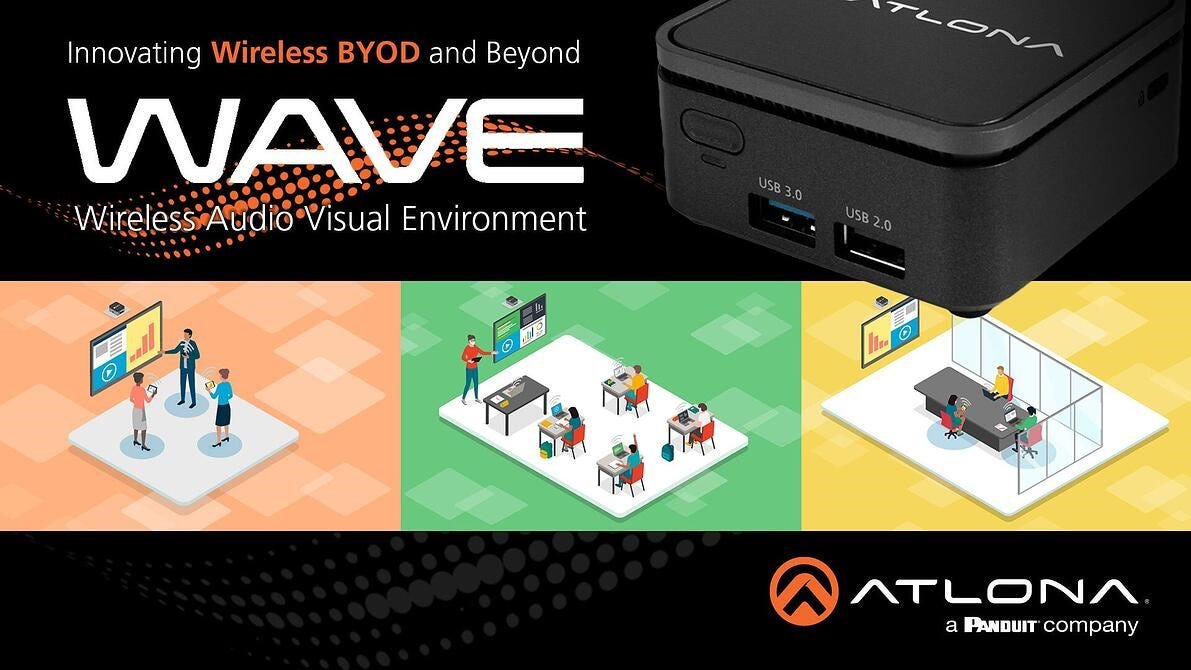 Introducing the Atlona Wireless Audio Visual Environment (WAVE), a new innovative wireless presentation system designed for quick and easy content sharing from up to four PCs or mobile devices. Atlona created the WAVE to fulfill industry requests for a standalone wireless AV product. The WAVE also offers wireless BYOD as an add-on to existing systems.

The WAVE-101 interfaces with a presenter's iOS, Android, Mac, Chromebook, or Windows device over Wi-Fi®, and allows screen mirroring from up to four devices without the need to install an app. It can serve as an integrated, dual band access point, or be networked into an existing Wi-Fi installation. WAVE-101 also allows users to live stream on Youtube which makes content sharing easier than ever.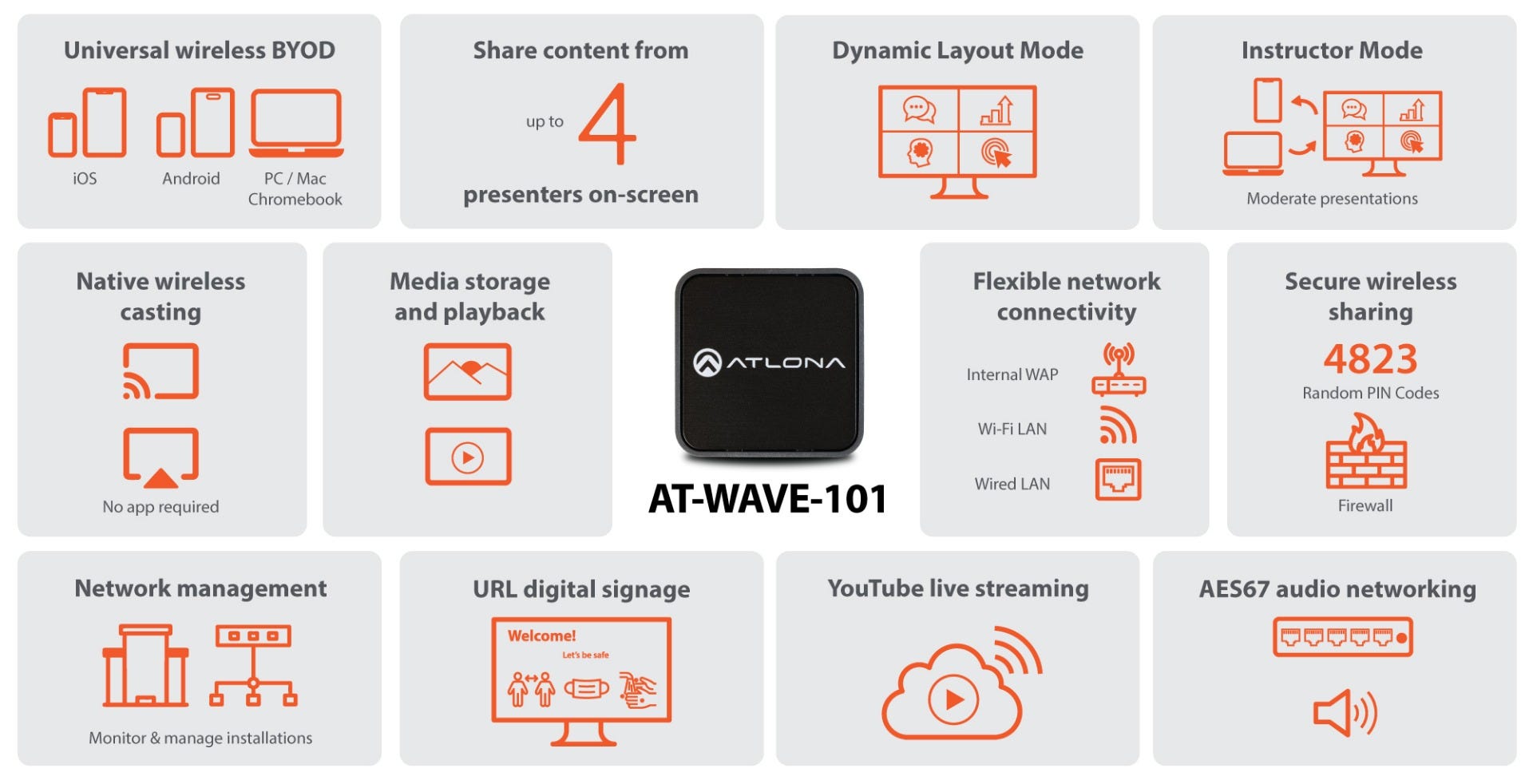 Applications
Classrooms – The WAVE-101 includes several features ideal for classroom instruction, such as managing multiple student presenters, the ability to broadcast an instruction session live over YouTube, and playback of local multimedia or YouTube source content.
Meeting and gathering spaces – The WAVE-101 is compact and can be discreetly installed near any available display. It is ideal for ad-hoc collaboration sessions in which presenters can share content through simple instructions on the welcome screen – including a PIN code for security. (Note: PIN codes are supported only for AirPlay.)
Add-on to existing AV systems – This presentation device can be added into an AV switcher or matrix switcher, enhancing a new or existing system with wireless BYOD from multiple participants.
Wireless BYOD presentations for up to four participants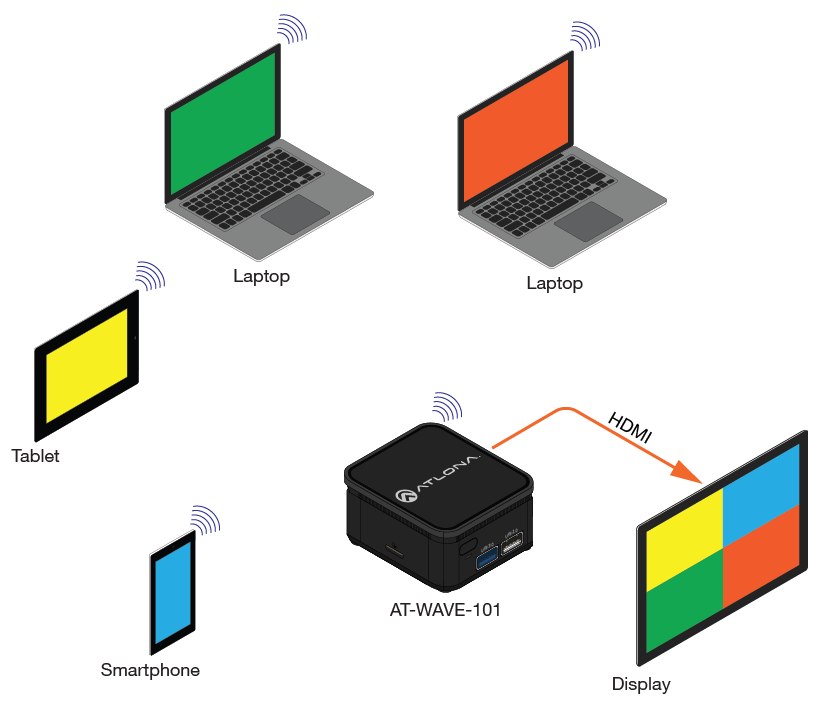 The WAVE-101 features an integrated wireless access point to allow direct, peer-to-peer screen casting from up to four mobile devices or laptops. The WAP can be disabled if IT security policy requires connection to the facility network.

Wireless BYOD add-on for any system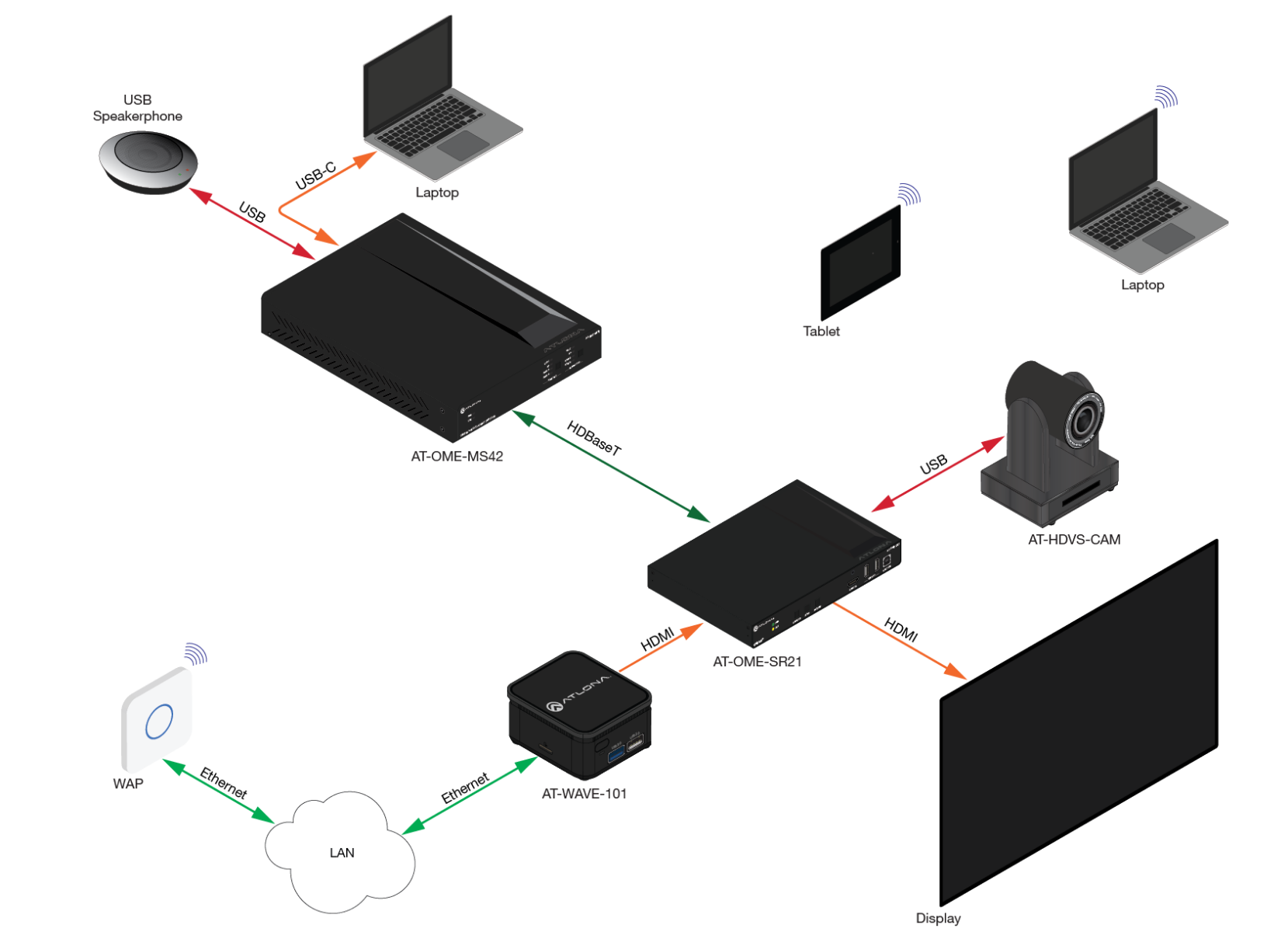 Enhance a new or existing AV system with wireless BYOD and other capabilities of the WAVE-101. The AT-OME-SR21 receiver includes a local HDMI input, ideal for installing this product behind a wall-mounted display.


Wireless BYOD connections as easy as 1-2-3
The WAVE-101 lets you cast your screen from an iOS, Android, Mac, Chromebook, or Windows device. No prior setup necessary – just use the native AirPlay, Google Cast, or Miracast protocol. Watch the video below to learn more: