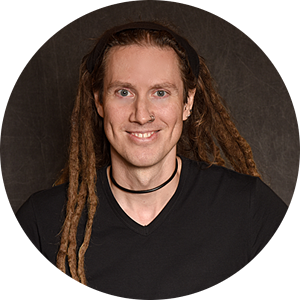 The Big Southeastern Update 29
"There is no such thing as paranoia. Your worst fears can come true at any moment."
- Hunter S. Thompson
It's all fun and games until somebody gets sick.
As homeschoolers, we are always looking for "teachable moments". And explaining the true impact of Coronovirus to an 8 and 12 year old isn't the easiest thing in the world to do. We've been trying to answer surprisingly tricky questions for the past couple weeks. Luckily - we were equipped for this situation and all we had to do was go to the family board game cabinet. That's right . . . last night we played Pandemic! In this clever board game specialized roles are assigned to each player (researcher, operations, scientist, etc.) who then has a specific skill that only they can contribute as you attempt to contain and cure outbreaks around the globe. You win or lose as a group. I can honestly report that game play was eerily consistent with current events.
This experience wasn't purposely morbid. Nor was it tastelessly flippant about the true human cost of COVID-19. Instead, I think the 8, 12, 44, and 46 year old playing the game all learned a thing or two from Pandemic that will carry us through the coming weeks with a slightly better-informed outlook.
The takeaway was simple:
We each must play to our strengths.
You must always be ready to adapt.
Finding solutions outside your own expertise is critical.
Without working as a team, failure is guaranteed.
So, in the spirit of these valuable lessons, please see below for our contributions to a suddenly changing market and world that might never entirely return to its original shape post-Coronavirus. Use BTX for our strengths, adapt to our new solutions, and help everybody overcome as a team. We at BTX wish you good health and a speedy return to normal operations.
The future (and present) of remote conference and education spaces is Kramer Via!
by using Maybe you checked out Kramer Via in the past couple years and formed an opinion, but the time is perfect to look again and experience the powerful new features included in this amazing product. Your clients need this option! We can no longer consider Via simply a room solution. Via is an ecosystem. But the price points put it within reach of practically any space. Did you know Kramer Via does all this in addition to wireless screen sharing?:
Digital signage from an onboard template designer or an HTML5 stream.
TRUE universal support for all devices including ChromeBooks.
5 ways to connect including Barco-style puck and native Chrome browser access!
Send and receive live streams with no additional software needed
View main display and annotate locally or for the group for up to 250 users
Native Zoom, Teams, and BlueJeans onboard conferencing support
Wireless access to USB room peripherals connected to Via hardware!!!
Customize the interface to only reveal features your customer wants
. . . . all this with no extra licenses to buy and NO RECURRING FEES! And by using your personal device only in a meeting setting, you don't have to worry about the potential hazard of touching shared devices. Get ahead of the curve and check out Kramer Via today. Your clients need this solution and ClickShare and AirMedia cannot get them there.
In an increasingly crowded cam market, Huddly is still the smartest.
There are a handful of products out there doing some version of a "pan and scan" feature in a conference space. But Huddly owns the most sophisticated technology. This is a cam with a future. Their open source approach to their data stream allows Huddly to trigger room behaviors in supported control systems and meeting platforms. Their 5 element beam forming mic works out to 19 feet. And the image quality and 150 degree field of view is simply unmatched. If you're maintaining the CDC recommended minimum personal space, you don't need to sit side-by-side to still be in the shot! Do not confuse Huddly with lower quality solutions! Huddly is not only smart, it's small, unobtrusive, has no moving parts, and doesn't require you to commit to some huge, expensive soundbar or half-baked, all-in-one tabletop system. Design your room your way with a Huddly cam.
The room DSP that programs itself.
Every so often we find a company who is truly doing something remarkable. We are pleased to announce that we are a Stem Audio Distributor. They will begin shipping their cutting-edge mic/speaker/control solution in the coming weeks and we urge you to get familiar with it early. As the demand for remote conference spaces increases, and the market reacts with more efficient solutions, you can expect programming budgets to shrink and project timelines to contract. A system that acoustically tunes itself and constantly monitors for anomolies will be precisely what your customers want. Don't be the last guy in town offering it.