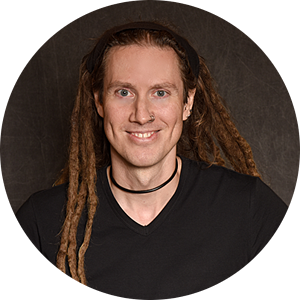 The Big Southeastern Update 30
"Hang in there, baby."
- that cat poster in your elementary school nurse's office
I am no longer ahead
of the curve.
I always tried to be a progressive guy. Some of my craziest fringe behaviors and preferences have become alarmingly commonplace. Against all odds, I feel like I'm suddenly pretty well integrated into society. Or maybe society has integrated with me? I'm honestly not sure, but it's been a surprising ride. Some examples:
I used to get beat up for loving Ozzy Osbourne when I was a kid. Now he's a mainstream marketing device for cars, cell phones, and food products. I bet my Mom could sing at least part of an Ozzy song.
25 years ago when I told someone I was vegan they'd say "what's that?" When I explained, they would offer to call 911 for me. Now Subway and Burger King have meat substitutes on the menu and almond milk is available at every Starbucks.
When I first committed to dreadlocks in the 90's, I might has well have committed to having 9 arms and a tusk. These days even old ladies seem unperturbed by my hair and often ask if I'm that nice singer boy from American Idol.
Experimental multimedia art used to be the ultimate underground movement. Now, when I watch TV with my kids, its almost indistinguishable from the work of Emergency Broadcast Network, Survival Research Labs, and Jan Svankmajer.
"Techno" was a dirty word when I was performing it back in college and no one respected musicians that used computers. Now we call it EDM, and it sucks, but its become society's default soundtrack and analog recording is nearly extinct.
And lastly . . . homeschooling and working from a home office seemed like risky and unusual endeavors back when we started. But here we are . . . full circle . . . right back in with the crowd. We're all being forced to make it work.
OK . . . So, I'm not exactly Nostradamus. But I do have a bit of a reputation for finding the "new thing" a little early and watching the world at large slowly accept an idea or behavior as the benefit becomes impossible to ignore. I just hope you'll trust me when I bring you something new that I think has great potential. BTX spends a lot of time looking for the next big thing and our history of finding it, or even developing it ourselves, is no accident.
Through unexpected circumstance, working from home is a concept that has finally "arrived" for the general public. Here are a few new items that we believe will ease your transition. Please note that none of them are pants. Pants are optional equipment at best when working from home.
The best cell booster for enterprise is also your savior for the home office.

OK . . . working from home . . . this could be fun, actually. Maybe it will be nice to setup a home office, choose a houseplant to keep me company, hang up a picture of the kids, pick the perfect chair, and DROP EVERY SINGLE STINKING PHONE CALL I ANSWER BECAUSE I AM IN THE BASEMENT OR THAT ONE SPARE BEDROOM WITH NO CELL COVERAGE!!! AARRRGHHHH!!!!!
Don't panic. Wilson Pro, who you may remember from my endless preaching about cell phone boosting being a massive revenue opportunity, also have a handy system for problem zones in the home. Its called WeBoost and it's affordable, easy to set up, and brings up to 60 dB of gain to up to 1,500 square feet of your home. Don't freak out and move your stuff out to the porch quite yet . . . Wilson has you covered! Contact me for more info or to try a system.
I cannot wait to use my MacBook Pro with this new webca . . . . uhh . . . . hmmm . . . uh-oh.
Whether you call it Thunderbolt 3, USB-C, or 24 pin serial, it all means the same thing: You're one component short of a functional home office! The benefits of USB-C include faster data speeds, higher power charging, and smaller profile connector, but it will be a little longer before the whole world is compliant with USB's irritating younger cousin from out-of-town.
Luckily, BTX has a handy USB-C hub to connect all your critical peripherals to your USB-C-equipped computer! We have USB-C adapters and cables, too!
Towers are for architects - you just need a PC.
YES - BTX carries custom-configured, small footprint, Intel NUC PCs! BTX earned our Gold Intel Certification years ago when we were configuring NUCs for digital signage. Then the business shifted to collaboration systems. Then the business shifted to Zoom rooms. Now we're pleased to offer NUCs to those of you suddenly working from home. If the boss loaned you a laptop or let you take your office PC home with you, great. But if you need a new work PC (tired of that ugly old Compaq tower?), or just want to reserve your laptop for the road, we've got a NUC for you. Contact me with your requirements today!