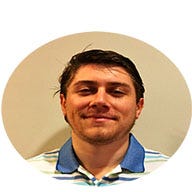 Atlona: Made for Video Conferencing
At a glance the MS42 is simply a 4x2 matrix switcher. In deployment, it is a swiss army knife of versatility for soft video conferencing in small and medium-sized conference rooms. Part of the Omega Series – Atlona's collection of switching, extension & video processing solutions – the MS42 brings a powerful yet minimal solution to the BYOD dilemma: How can users bring their own laptop yet utilize the cameras, speakers and microphones already in the room?
The Atlona AT-OME-MS42 allows HDMI, USB-C, and DisplayPort inputs, plus HDMI and HDBaseT outputs. These connections make a few unique features possible. First, the USB-C connections will send up to 60w to power the USB peripheral connecting to it, while also accepting USB host data back to the MS42. This means when a user plugs their laptop into an available USB port on the MS42, they can control the USB peripheral plugged into it. (Example: The user plugs their laptop into the MS42, then controls the room's mounted USB camera from their laptop, upgrading from their laptop's built-in camera.)
Another key benefit of the MS42 is its HDBaseT output. HDBaseT will send Ultra HD video & audio, Ethernet, controls, USB and up to 100W of power… More importantly, it will send it up to 330 feet, no longer forcing your room's switcher to become part of the room's aesthetic. The MS42 eliminates a common distance limitation with USB-friendly switchers.
It also removes compatibility headaches by supporting 4K/60 while also downscaling to 1080p for HD displays or certain video conferencing codecs. Similar "it just works" engineering was employed in the source selection process, as the MS42 requires zero UI operation. The switcher automatically recognizes when a device is plugged into it, then turns on the display and selects the corresponding input. Finally, when utilizing its dual display outputs, the MS42 allows you to either mirror content to both displays, or matrix separate content to each, for flexible operating modes.
Use Cases
Video conferencing – With the OME-EX-RX or OME-SR21 receiver, this switcher provides interfacing for local and remote USB devices for soft codec conferencing, with video and USB switched together between host PCs. As a matrix switcher with downscaling, the OME-MS42 is also ideal for hardware-based video conferencing, with the ability to route and optimize any source content to the codec far-end.
Meeting rooms and conference rooms – The OME-MS42 can serve as an AV integration centerpiece in a credenza, with interfacing into sources in the rack.
Auditoriums and lecture halls – This switcher can be used for presenting 4K video content through the projector, while also optimizing for a 1080p confidence monitor.
4×2 AV matrix switcher
• HDMI, USB-C, and DisplayPort inputs.
• No need to provide adapters for USB-C or DisplayPort to HDMI.
USB-C input for AV, data, and device charging
• Provides immediate compatibility with laptops and tablets with USB-C ports supporting AV output.
• Allows clutter-free, single cable connectivity to a PC for video conferencing and collaboration.
HDBaseT and HDMI outputs with selectable AV switching modes
• HDBaseT output transmits AV, control, Ethernet, and USB up to 330 feet (100 meters) @ 1080p with CAT5e/6 or 4K/UHD using CAT6a/7 cable.
• Selectable switching modes available with auto-input selection when outputs are mirrored or matrixed.
USB 2.0 interface and extension up to 330 feet (100 meters)
• Two USB type B interfaces for connection to a host PC, plus two USB type A ports for peripheral devices such as cameras, soundbars, or touch displays. USB-C input is also available for data connection to a host PC or USB peripheral.
• Provides an ideal USB integration solution for software video conferencing and other applications. A maximum data rate of 120 Mbps is supported over HDBaseT.
Remote PoE+ (Power over Ethernet) or local powering
• Industry standard IEEE 802.3at PoE+ is supplied by an OME-EX-RX receiver or OME-SR21 scaling receiver over HDBaseT.
• Also can be locally powered by the optional AT-PS-2427-D4 power supply – to supply PoE to a receiver and charge a USB-C mobile device.
USB Extension for Video Conferencing
Atlona, a Panduit company, is a leader in AV solutions for conference rooms, training rooms, boardrooms, classrooms and digital signage. Atlona is passionate about providing innovative solutions to enable customers to connect and collaborate with simplicity. Customer-driven, Atlona designs and engineers products with the features, performance and reliability demanded by today's AV technology users.